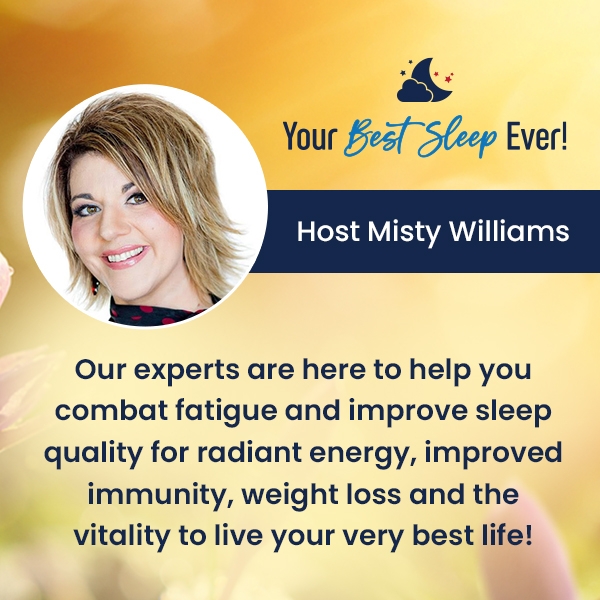 Learn how to get a good night's sleep
Can't sleep?
Unlock HealthMeans' eBook, 26 Tips for Better Sleep Health, and learn how to prioritize sleep so you can wake up refreshed and ready to take on your day!
—>>Download your complimentary 26 Tips for Better Sleep Health eBook from HealthMeans!
Simply put, sleep is essential.
It's one of the greatest mysteries that modern science hasn't completely figured out, but what we do know is that along with diet and exercise, sleep is the best tool we have to slow down the aging process.
Along with healthy immune system function, there are many benefits associated with sleep: It removes toxins to prevent neurological diseases such as Alzheimer's and dementia, improves memory and cognition, reduces hunger cravings and aids in weight loss.
Poor sleep affects every aspect of our lives. Disturbed sleep is a huge stressor to the body as well as the human brain and mind. And for the 40 million Americans who suffer from one or more of the 70 identified sleep disorders, trying to get more sleep can feel like a nightmare.
Healthy sleep is also our greatest recovery tool. Try a few of the steps in this eBook to improve the quality of your sleep so you can help stave off disease and wake up feeling fully refreshed, recharged and ready to live your best life.
—>>Gain immediate access to the 26 Tips for Better Sleep Health eBook now!
When you unlock this gift, you'll also save a seat for the free, online Your Best Sleep Ever Summit taking place on April 12-18, 2021, where over 50 experts will teach you more about what you need to combat fatigue and optimize your sleep for radiant energy, weight loss and vitality to live your very best life!
Yes, you can truly get started on better health today!
P.S. Enjoy learning from this sleep health eBook from HealthMeans — unlock it today!