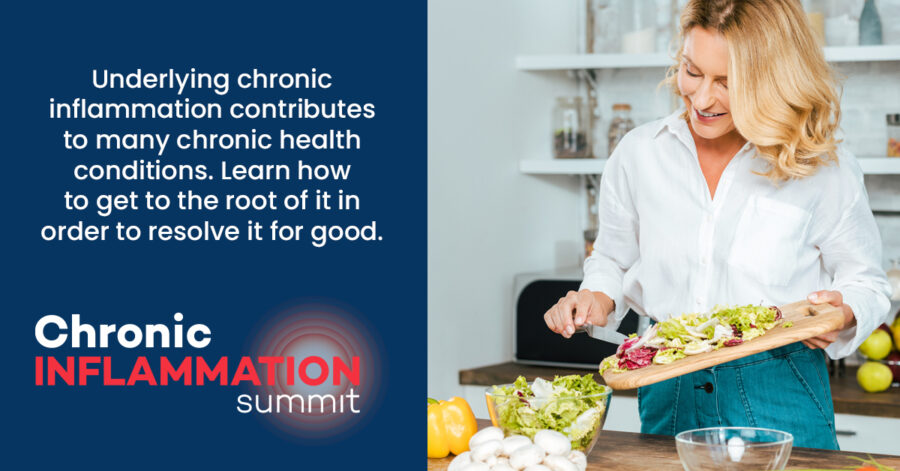 Register for The Chronic Inflammation Summit
Did you know that inflammation is at the root of nearly every chronic health condition including diabetes, heart disease, dementia and cancer?
Underlying chronic inflammation is the main contributing factor to many chronic health conditions and can impact every system of your body.
But, there is some good news that we would like to share with you.
Luckily, there are effective strategies to address chronic inflammation and the conditions associated with it! Join me and learn how to get to the root of chronic inflammation and resolve it for good!
—>>Learn more when you attend this complimentary, online event!
Be sure to mark your calendar for day 1 on May 3-9, 2021!
Why attend this important health event?
Your host, Dr. David Jockers, has taken care of hundreds of clients with a wide variety of health challenges, and the one commonality he's found among them is the presence of chronic inflammation in their bodies. By empowering them to address underlying inflammation through nutrition and lifestyle adjustments, he's seen them lose weight, get out of pain, elevate their energy levels, overcome chronic illness and improve the quality of their lives.
He's here to help you by sharing his expert wisdom.
The Chronic Inflammation Summit will explore:
Root causes of inflammation
Connections between gut health and chronic inflammation
How to protect your brain and nervous system
Anti-inflammatory supplement and nutrition strategies
Strategies for deep sleep to restore hormone and blood sugar balance
Inflammatory triggers for cancer
Impacts of inflammation on the aging process
Natural strategies and technological advancements for cellular health
You can truly get started on better health today!
P.S. When you register for The Chronic Inflammation Summit, you'll also unlock early-access interviews, complimentary guides and helpful eBooks about living your most resilient life!