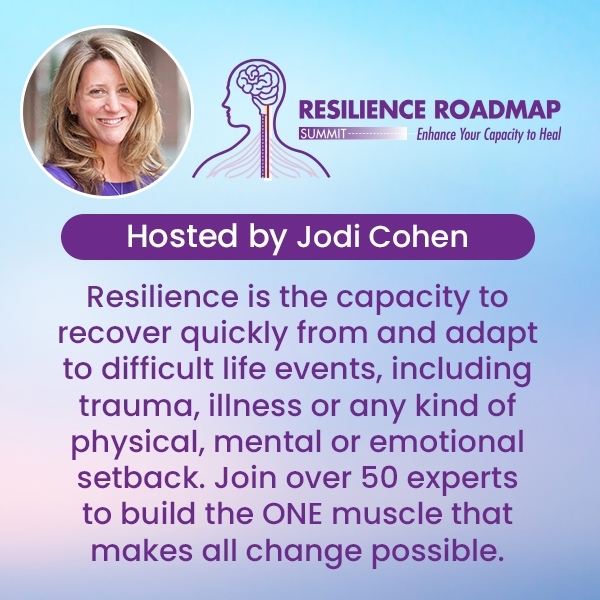 Join the Resilience Roadmap Summit
What if the most challenging moments of your life were not dependent upon how prepared you were or your financial savings or your friends and family, or doctors?
What if recovering from every hurdle you ever faced was about how resilient you are?
Resilience is the capacity to recover quickly from and adapt to challenging life events, including trauma, illness or any physical, mental or emotional setback.
It is also a fundamental feature of ordinary, everyday coping skills: You need resilience to change your diet, improve your sleep, lose weight (and keep it off), remember to take your supplements, choose to get out of bed in the morning and exercise.
All change needs resilience, and it is something we learn, something we can enhance and develop.
The Resilience Roadmap Summit could help you answer questions like:
What is resilience?
How do I build and maintain a resilient mindset?
What kind of skills do I need to support resilience?
Does diet affect resilience?
Could I be compromising my resilience?
Why is emotional connection so crucial for resilience?
I feel stuck. What can I do right now to move forward?
Get answers to these and many more questions!
—>>Enhance your resilience when you attend this complimentary, online event!
Be sure to mark your calendar for October 25-31, 2021!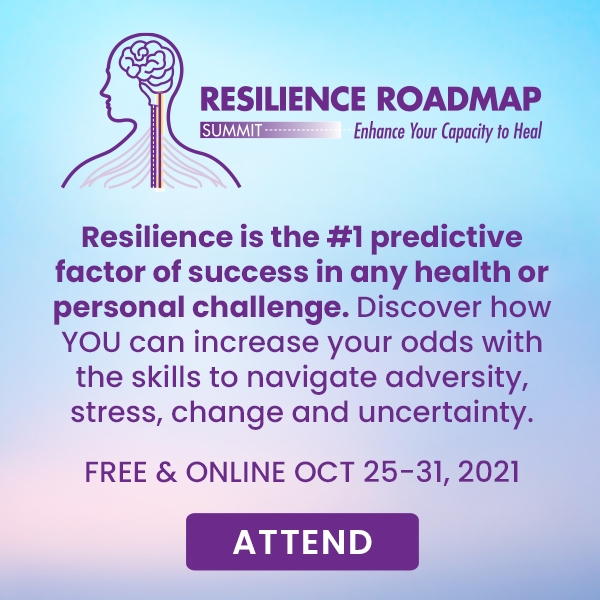 Why attend this important health event?
Your host, Jodi Cohen, forged the path to resilience on her own when no roadmap existed. She found a way to navigate overwhelming grief and heartache after her son, Max, died in a car accident. Over time, and through trial and error, she was able to identify specific strategies that always helped.
During this time, she also began to seek experts to research and understand HOW and WHY these particular tactics seemed to help. This summit is her compilation of that fieldwork and research.
She's here to share her wisdom and experience with you.
Yes, you truly have the means to get started on better health today!
P.S. When you register for the Resilience Roadmap Summit, you'll also unlock early-access interviews, complimentary guides and helpful eBooks about living your most resilient life!